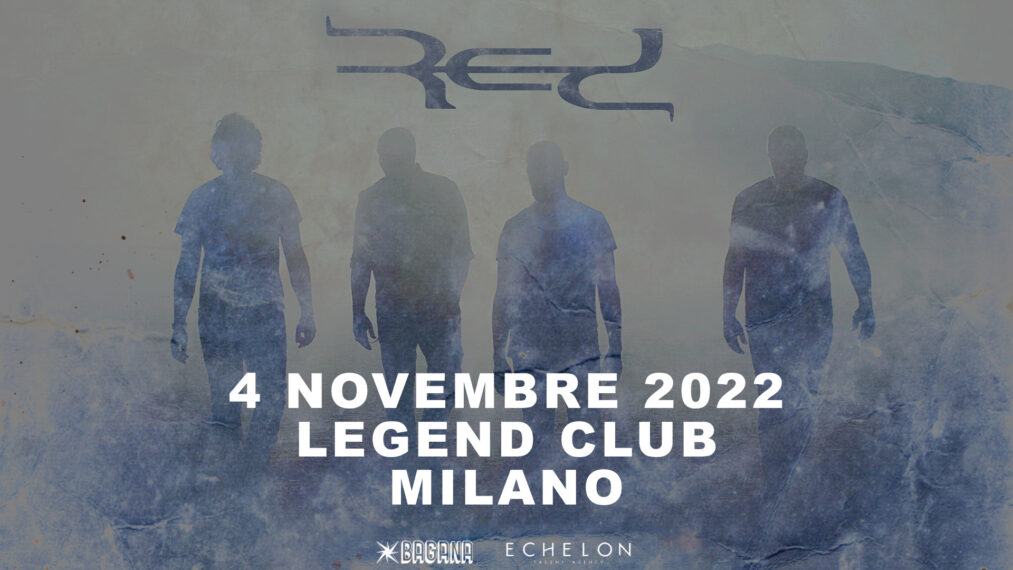 4 Novembre 2022
RED
Time: 20:30
Venue: Legend Club, Milano
Zipcode: 20161
State: Italy
Country: IT
Nuovo posticipo per la data unica italiana dell'alternative rock band RED, che sarà quindi dal vivo venerdì 4 novembre 2022 al Legend Club di Milano. I biglietti già acquistati rimangono validi per la nuova data, nuove prevendite sono disponibili sul circuito ufficiale Ticketone.
'Declaration', è l'ultimo lavoro discografico, nonchè il settimo della carriera della formazione da Nashville.
La band parte con l'album End Of Silence nel 2006, certificato Gold Album dal RIAA, a cui seguono cinque acclamati album che insieme hanno venduto 2 milioni di copie, centinaia di milioni di riproduzioni in streaming, due singoli in Top 10 Active Rock, tre singoli Top 10 Mainstream Rock, ventiquattro posizioni n°1 consecutive alla CRR Radio e due singoli d'Oro ('Breath Into Me', 'Already Over').
La band riceve due nomination ai GRAMMY, sei Premi Dove e numerosi piazzamenti in film, serie TV, videogiochi, ospitate al Conan, The Tonight Show di Jay Leno, USA Today, Rolling Stone, Guitar World e molti altri. I tour dei RED hanno toccato più di 25 nazioni, con più di 2500 concerti.